ViS-PCBOX /
Embedded PC CNC system
ViS-PCBOX
is a CNC system that includes the following components:
This layout eliminates the need to purchase a separate computer; it is already integrated into the ViS-PCBOX.
Simply connect to the ViS-PCBOX: motor drivers, VFD inverter, the necessary sensors, a monitor (touch or not), and a keyboard and mouse if necessary. No need for an additional computer.
All signals from the ViS-A4 CNC controller are output to the front panel via external connectors.
Ethernet, USB and HDMI interfaces from the embedded PC are routed to the rear panel via external connectors.
Specification
CNC motion controller
ViS-A4
CNC software
Integrated into ViS-A4
Embedded Computer
Intel J6412, 8Gb DDR4 memory, SSD 256GB, 2xGb Ethernet LAN, fanless
Power source voltage
12V DC, 3A
Dimensions
200×150×110 mm (7,9×5,9×4,3 in)
Weight
2 kg (4,4 lbs)
Front panel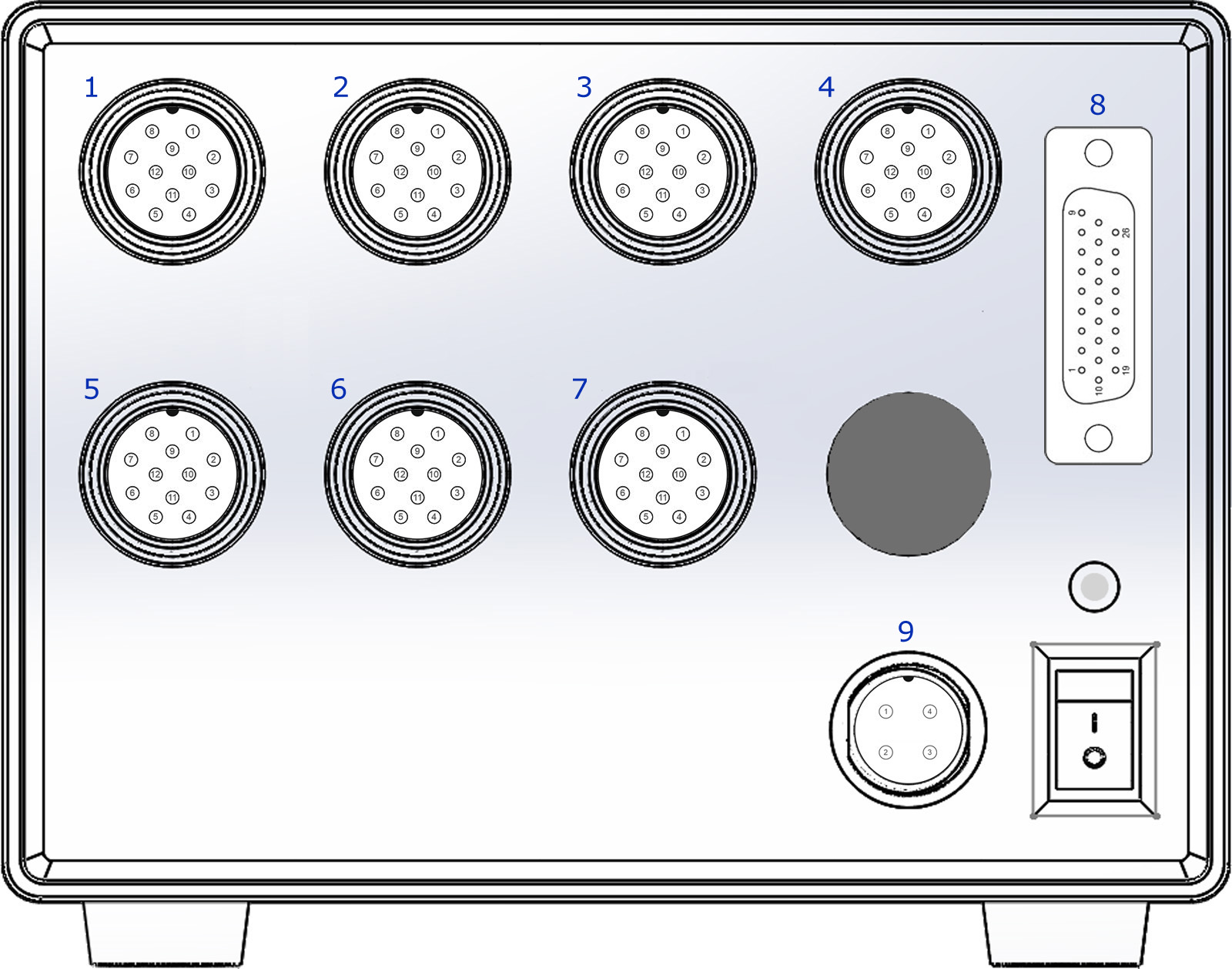 GX20
FRONT VIEW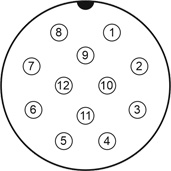 Connector 1 (GX20):
STEP X+
STEP X-
DIR X+
DIR X-
STEP Y+
STEP Y-
DIR Y+
DIR Y-
STEP Z+
STEP Z-
DIR Z+
DIR Z-
Connector 2 (GX20):
STEP A+
STEP A-
DIR A+
DIR A-
STEP B+
STEP B-
DIR B+
DIR B-
STEP C+
STEP C-
DIR C+
DIR C-
Connector 3 (GX20):
DIGITAL INPUT 10+
DIGITAL INPUT 10-
DIGITAL INPUT 11+
DIGITAL INPUT 11-
DIGITAL INPUT 12+
DIGITAL INPUT 12-
DIGITAL INPUT 13+
DIGITAL INPUT 13-
DIGITAL INPUT 14+
DIGITAL INPUT 14-
DIGITAL INPUT HS-
DIGITAL INPUT HS+
Connector 4 (GX20):
DIGITAL INPUT 1
DIGITAL INPUT 2
DIGITAL INPUT 3
NC
NC
DIGITAL INPUT 4
DIGITAL INPUT 5
DIGITAL INPUT 6
DIGITAL INPUT 7
DIGITAL INPUT 8
DIGITAL INPUT 9
COM
Connector 5 (GX20):
GNDEX
GNDEX
DIGITAL OUTPUT 1
DIGITAL OUTPUT 2
DIGITAL OUTPUT 3
DIGITAL OUTPUT 4
DIGITAL OUTPUT 5
DIGITAL OUTPUT 6
GNDEX
GNDEX
DIGITAL OUTPUT 7
DIGITAL OUTPUT 8
Connector 6 (GX20):
ANALOG IN 1
RELAY OUTPUT 1
ANALOG OUT1+
ANALOG OUT2-
ANALOG OUT2+
ANALOG OUT1-
AIN_GND
ANALOG IN 2
AIN_GND
RELAY OUTPUT 1
RELAY OUTPUT 2
RELAY OUTPUT 2
Connector 7 (GX20):
MPG+
MPG-
ENCODER INPUT A+
ENCODER INPUT A-
ENCODER INPUT B+
ENCODER INPUT B-
RS485 B
RS485 A
NC
NC
ENCODER INPUT Z+
ENCODER INPUT Z-
Connector 8 (DB26) - ViS-MPG:

LED-
LED+
NC
NC
NC
NC
NC
NC
ESTOP CN
ESTOP C
X100
X10
X1
B inverse
A inverse
NC
NC
+5V
4 axis
Z axis
Y axis
X axis
B
A
GND
+5V
GX16
FRONT VIEW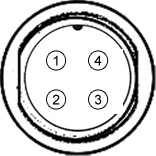 Connector 9 (GX16):
Chassis
NC
+12V DC
-12V DC
NC - not connected
Rear panel